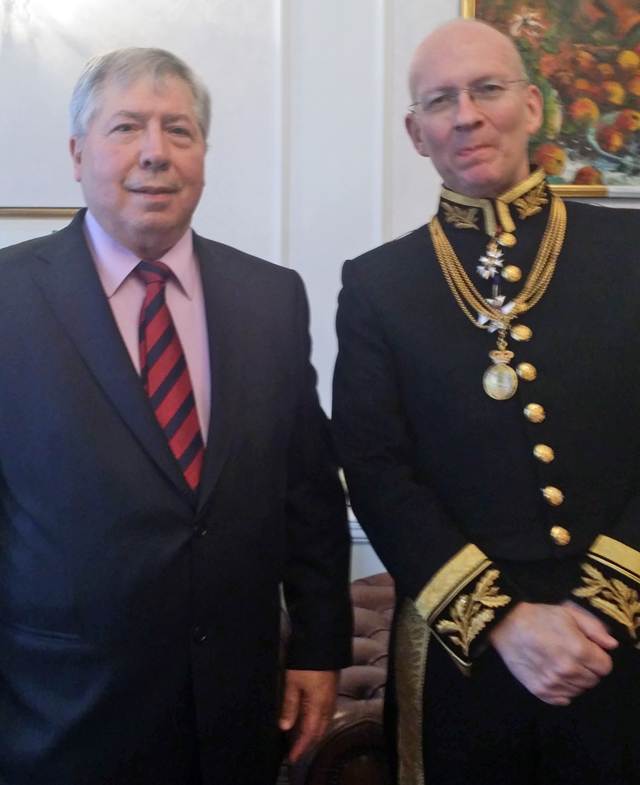 Professor Nabil Ayad, Director of the Academy of Diplomacy and International Governance , Loughborough University in London with Her Majesty's Marshal of the London Diplomatic Corps Mr. Alistair Harrison CMG, CVO , November 2014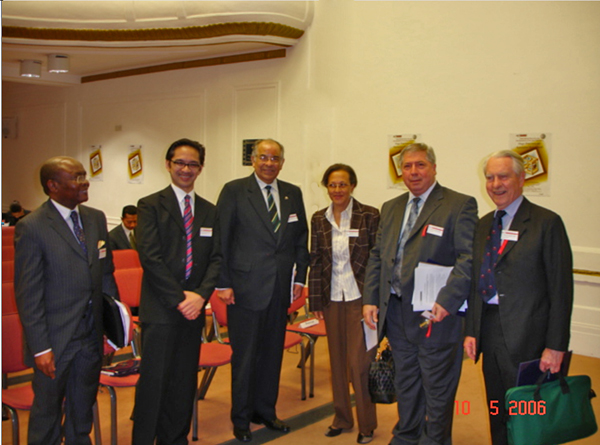 (l-r) HE Mr Hassan Omar Gumbo Kibelloh -High Commissioner for Tanzania; HE Dr Raden Mohammad Marty Muliana Natalegawa - Ambassador of Indonesia and later Foreighn Minister; HE Dr Vladimiro P. Villalta - Ambassador of El Salvador; HE Mrs Ana Maria Teles Carreira - Ambassador of Angola; Professor Nabil Ayad; and Sir Peter Marshall at Plenary Session. May 2006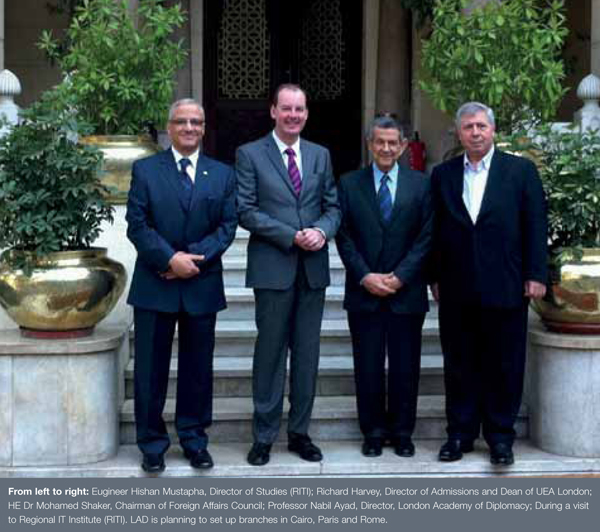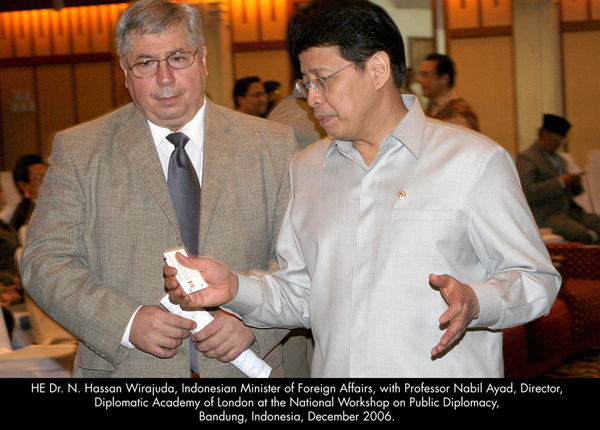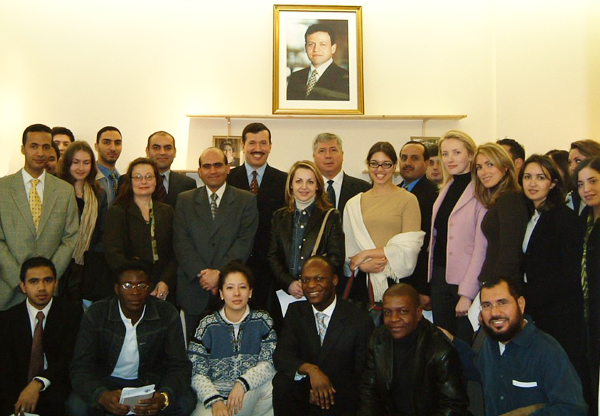 Visit to the Jordanin Embassy in the Hague :Ambassador Dr Mazen Armouty, Ambassador of Jordan to the Netherlands , Professor Nabil Ayad , Director of the Diplomatic Academy of London and candidates on the MA in Diplomatic Studies in London and Paris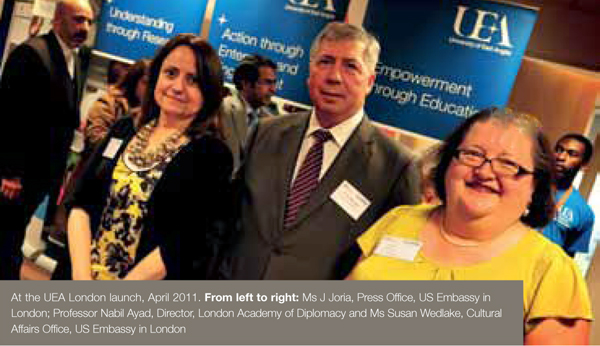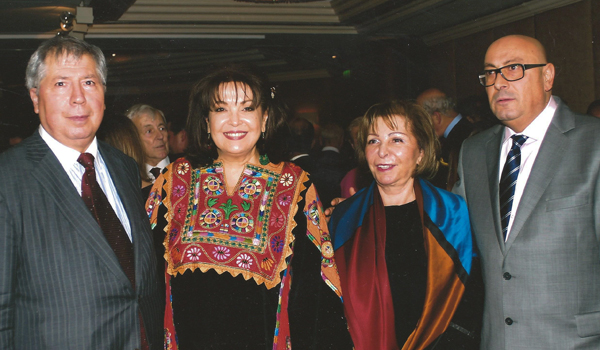 (l-r) Professor Nabil Ayad, Rector, London Academy of Diplomacy; Ms. Baria Alamuddin, Foreign Editor, Al Hayat Newspaper, London; HE Mrs Alice Samaan Ambassador of Bahrain to the UK; HE Professor Manuel Hassassian, Palestinian General Delegate to the UK.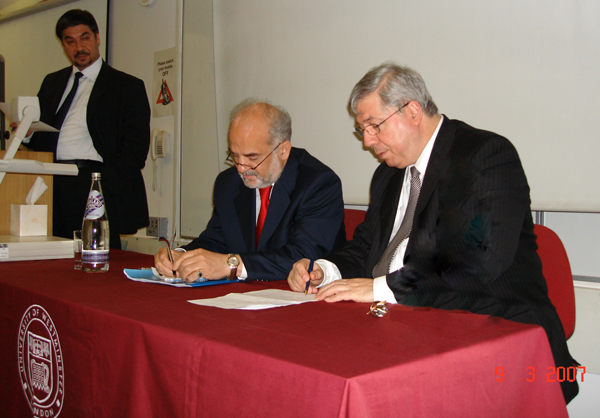 HE Dr Ibrahim Al-Jaafary,currently Foreign Minister and former Vice-President and Prime Minister of Iraq lectured at the Diplomatic Academy of London on: Democratic Reforms in Iraq: Progress and Challenges (l-r) AL Alumnus Dr Hisham Al-Alawi , currently Ambassador of Iraq to South Africa, HE Dr Ibrahim Al-Jaafary, and Professor Nabil Ayad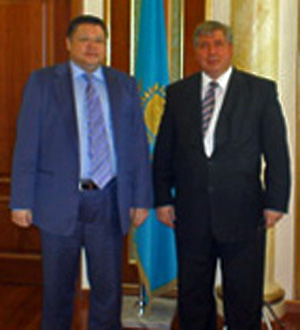 Professor Nabil Ayad with H.E Mr . Marat Muhanbetuly Tazhin , Minister of Foreign Affairs of Kazhkstan at the Foreign Ministry in Astana, May 2007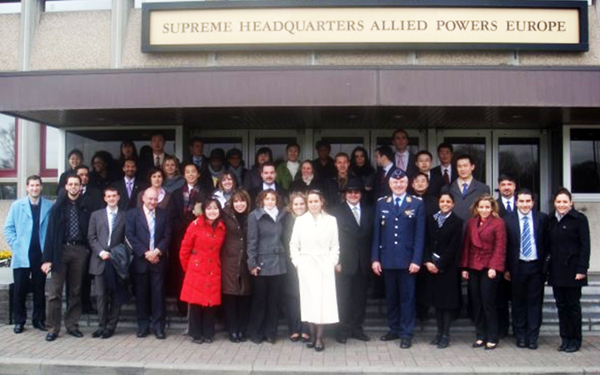 Candidates on the MA course in Diplomatic Studies – Educational Trip 2007-08: NATO - SHAPE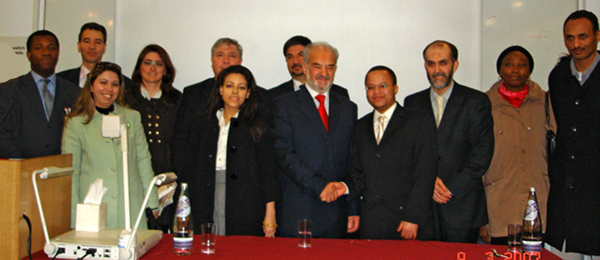 HE Dr Ibrahim Al-Jaafary with Professor Nabil Ayad and candidates on the MA in Diplomatic Studies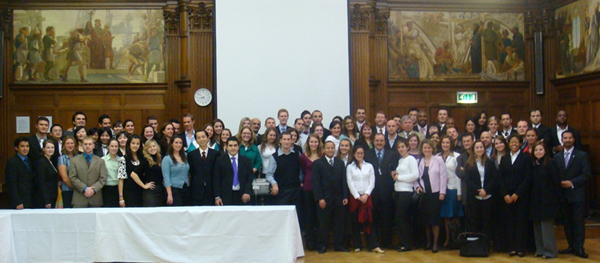 DAL Welcomed a group of 50 students from the American University, Washington led by one of DAL Alumni, Professor Anthony Andrews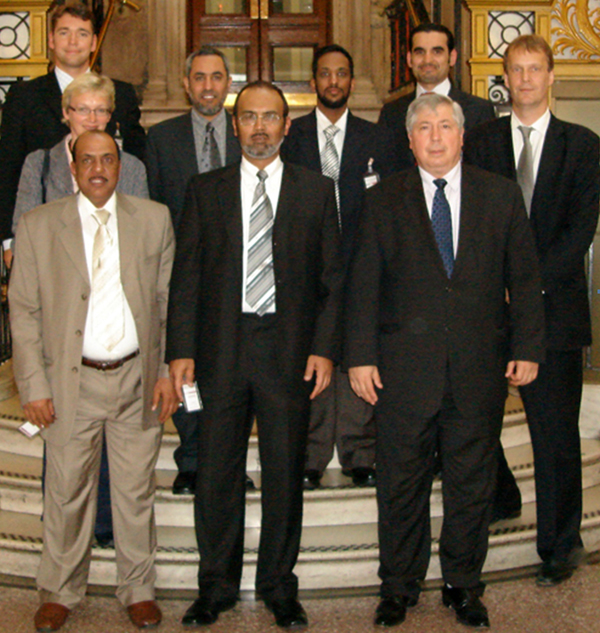 Saudi Military Delegation led by Major General Saad Ali Barghash (center front) and Capt MS Gundnach (left top) with Professor Nabil Ayad (left front) with DAL Staff -Maj (Retired) Kate Weir (left center) and Rob Williams (right center) University of Westminster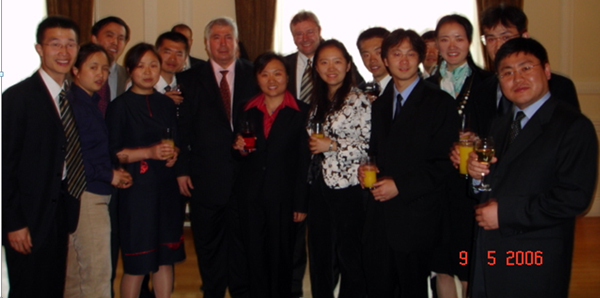 Vietnamese Foreign Ministry delegation with Professor Nabil Ayad. December 2007.