Interaction is an essential part of the diplomatic studies programmes that I have designed and developed. Students interact with and learn from each other; as well, they interact with and learn from academics, politicians and professional diplomats who are working in the field. Hence, I embarked on organizing eighteen international symposia in the series of "Diplomacy Beyond 2000."
These conferences explore and predicte the emerging patterns in diplomacy in the 21st Century. Each theme at these events has been challenging and far-reaching and has given the participants an opportunity to network and exchange ideas and experiences. Students at the Academy played an important role in the planning, organisation and implementation of the symposia which attracted senior government officials, heads of diplomatic missions and decision makers from all over the world.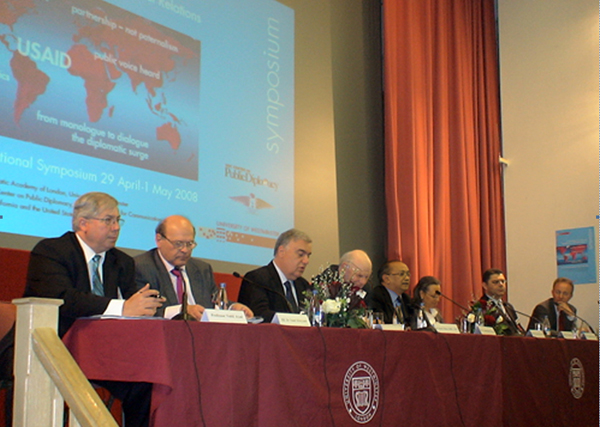 The Ambassadors and Public Diplomacy session of the Transformational Public Diplomacy: Shaping the Future of International Relations symposium in May 2008. Pictured (left to right) are DAL Director Professor Nabil Ayad; HE Dr Sami Khiyami, Syrian Ambassador to the UK; HE Dr Michael Frendo, former Foreign Minister of Malta; Sir David Miers, former British Ambassador to Lebanon, Greece and The Netherlands and Head of Middle Eastern Department, FCO, London; HE Mr Nadjib Riphat Kesoema, Indonesian Ambassador to Belgium and EU; HE Mrs Ana Maria Teles Carreira, Angola's Ambassador to the UK; HE Dr Mladen Andrlic, Director of the Diplomatic Academy, Ministry of Foreign Affairs and European Integration of the Republic of Croatia and former Ambassador of Croatia to Switzerland; Professor Jan Melissen, Director, Clingendael Diplomatic Studies Programme, Netherlands Institute of International Relations, The Hague.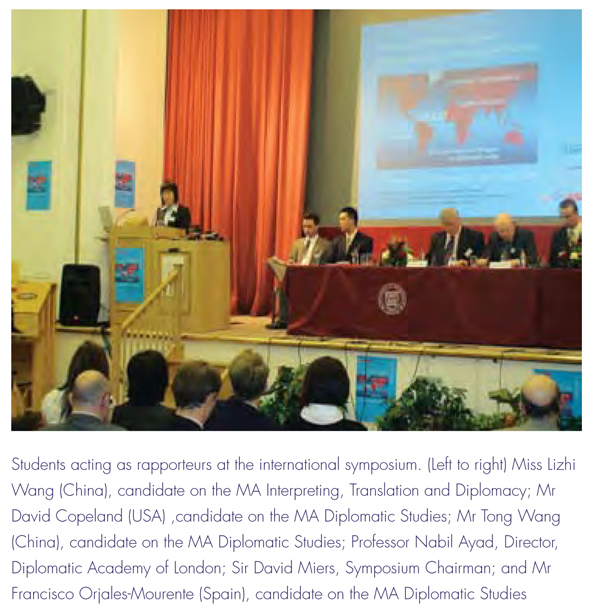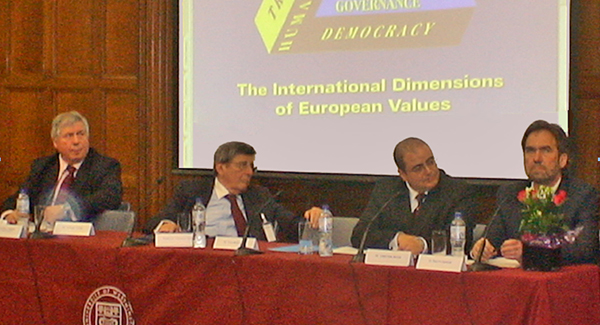 The International Dimensions of European Values Symposium . May 2007. (left-right) Professor Nabil Ayad, Director, The Diplomatic Academy of London, University of Westminster; HE The Honourable Vincenzo Scotti, Secretary of State, Italian Ministry for Foreign Affairs and President, Link Campus University, Rome and former Minister of Home Affairs, Foreign Affairs and Labour and Social Security; the DAL Director of Studies, Mr Abdel-Ilah Bennis ; and Mr Daryl Copeland, Senior Advisor Strategic Policy and Planning, Foreign Affairs and International Trade, Canada